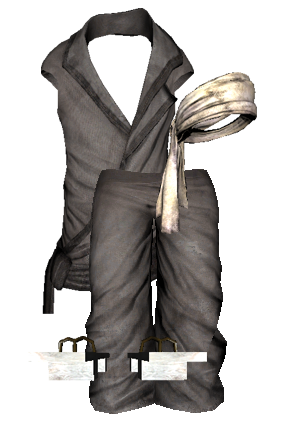 "
The finest clothing is a person's own skin, but, of course, society demands more than this.
"

–M.T.
Clothing is any equipment which can be equipped in an armour slot but gives no defensive bonus and does not fall in to the Light, Medium, or Heavy armour class. Many serve no purpose beyond hiding your shame and tend to be found as starting gear on new recruits, though some may provide bonuses to Athletics, Combat Speed, and or Stealth.
Note: for Equipment of a specific armour class see Armour. Edit
Ad blocker interference detected!
Wikia is a free-to-use site that makes money from advertising. We have a modified experience for viewers using ad blockers

Wikia is not accessible if you've made further modifications. Remove the custom ad blocker rule(s) and the page will load as expected.