Welcome to the Kenshi Wiki
Kenshi is a single player free-roaming Role Playing Game, with a Real-Time Strategy influence.
What is Kenshi?
Kenshi, created by Lofi Games, is a single player Role Playing Game set in a vast and atmospheric 'Sword-Punk' style open world. With a mix of squad-based control and city-building features, gameplay is completely free-roaming and open: enjoy the freedom and potential to do whatever you want.
Set in an unrelenting world of bloodthirsty cannibals, starving bandits, brutal slavers and wild beasts, survival alone is a grueling struggle… You are not the chosen one. You're not great and powerful. You don't have more 'hitpoints' than everyone else. You are not the center of the universe, and you are not special. Unless you work for it.
If you are new to the game then you should check out the guides. If you are returning, you should check out the Changelog.

Contributing
To help out visit the Things To Do section on the Community Page.
When contributing to the Wiki please make sure that:
Your information is accurate.
Your spelling and grammar are correct.
You respect the content that is already present on pages and be conscious of whether your addition is adding anything meaningful to the article or whether it is being redundant.
You do not advertise.
If you are going to link a youtube video some rules apply.
No swearing on the wiki, wiki's are meant to be friendly to all ages, swearing will result in a ban.
Follow these simple rules and you will be well on your way to contributing great content that everyone can use and enjoy.
Welcome to The Kenshi Wiki and happy editing!

Featured Videos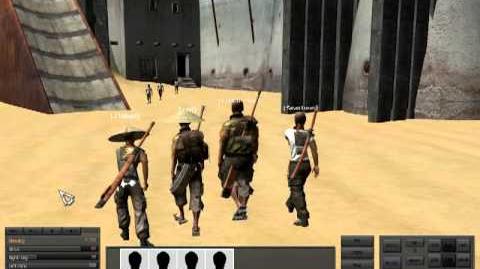 Official Websites

Forum Activity
Forum Activity
Updates
For older archived updates you can click these links. (Alpha Archive, Beta Archive)
UPDATE 0.93.28 NOW ON STABLE
By Nat Posted On October 7, 2016
Update 0.93.28 is now available in the main stable branch. Please report any bugs via our Steam or Official forums and we'll look into them as soon as possible. The latest version for non-Steam/ non-GOG users is also now available for download here.
Read the full post here.
Community Blogs
Create blog post
I am on hitatus trying to teach myself gamemaker studio. I'll be around sporatically.

Read more >

Did the earned badges section of wikia change? For some reason the html in mine seems screwey no ma…

Read more >

>> Starting Protocol

>> Loading...

>> .

>> .

>> Load Complete. Welcome Friend!

>> Display-text

Hello agai…

Read more >
See more >