Welcome to the Kenshi Wiki
Kenshi is a single player free-roaming Role Playing Game, with a Real-Time Strategy influence.
About
This is the Wiki for the game Kenshi! You can find it at www.lofigames.com Some parts may be unfinished but we are always looking for people to help expand the wiki! Make sure to join us on the forums also!
If you are new to the game then you should check out the guides. If you are returning, you should check out the Changelog.
Contributing
To help out visit the Things To Do section on the Community Page. Also, check out the Editor Reference Guide for proper format when editing pages.
When contributing to the Wiki please make sure that:
Your information is accurate.
Your spelling and grammar are correct.
You respect the content that is already present on pages and be conscious of whether your addition is adding anything meaningful to the article or whether it is being redundant.
You do not advertise.
If you are going to link a youtube video some rules apply.
No swearing on the wiki, wiki's are meant to be friendly to all ages, swearing will result in a ban.
Follow these simple rules and you will be well on your way to contributing great content that everyone can use and enjoy.
Welcome to The Kenshi Wiki and happy editing!

Featured Videos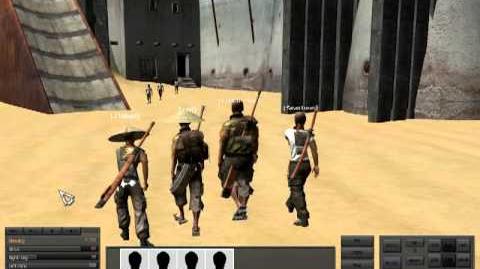 Gallery
Forum Activity
Forum Activity
Updates
For older archived updates you can click these links. (Alpha Archive, Beta Archive)
0.90.X HOTFIXES
There will be a whole bunch of patches over the next week while we stabilise the game, we'll add them all here in one place. Check back frequently for updates detail below…
CURRENT GAME STATUS & FAQS
Currently, 0.90.0 is very heavy on performance and RAM, these will be optimised further over time.
For performance issues: Reduce the terrain detail and view distance and turn off shadows.
For low memory: Reduce the texture quality and view distance.
You can't load old savegames but you CAN import your squad without buildings and research.
The old version will still be available through Steam in the other branches.
Read the full version here.
Community Blogs
Create blog post
If anyone feels like they could add more to any of the articles i created/updated feel free. I'm ju…

Read more >

So I know full well I was a minor character on this board, but I'm back to Kenshi, and I'm hoping t…

Read more >

I have come back from my unexpected disable and hiatus! Unfortunately, I'm stuck on this alt accoun…

Read more >
See more >
Facebook