Welcome to the Kenshi Wiki
Kenshi is a single player free-roaming Role Playing Game, with a Real-Time Strategy influence.
About
This is the Wiki for the game Kenshi! You can find it at www.lofigames.com Some parts may be unfinished but we are always looking for people to help expand the wiki! Make sure to join us on the forums also!
If you are new to the game then you should check out the guides. If you are returning, you should check out the Changelog.
Contributing
To help out visit the Things To Do section on the Community Page. Also, check out the Editor Reference Guide for proper format when editing pages.
When contributing to the Wiki please make sure that:
Your information is accurate.
Your spelling and grammar are correct.
You respect the content that is already present on pages and be conscious of whether your addition is adding anything meaningful to the article or whether it is being redundant.
You do not advertise.
If you are going to link a youtube video some rules apply.
No swearing on the wiki, wiki's are meant to be friendly to all ages, swearing will result in a ban.
Follow these simple rules and you will be well on your way to contributing great content that everyone can use and enjoy.
Welcome to The Kenshi Wiki and happy editing!

Featured Videos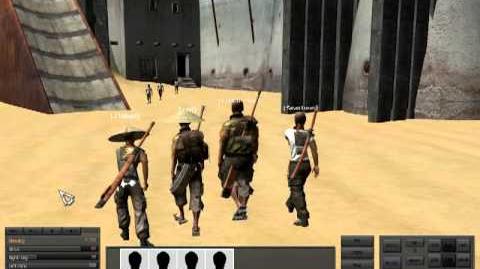 Gallery
Forum Activity
Forum Activity
Updates
For older archived updates you can click these links. (Alpha Archive, Beta Archive)
DEV BLOG #18: COMING THIS WEEK…
By Nat Posted On July 25, 2016
OUT SOON: UPDATE 0.93.5
Our next update is almost finished and ready for release on Steam Experimental this week! This won't include the next new map area but it will include a couple of small graphical improvements and fixes.
We've now added character's getting wet up to the waterline (see image above), a dialogue log window (due to popular request), ragdolls floating in water, picking up and carrying animals and a system to allow game translations (shoutout to Dertz Lycron and Hasuka for their French and German translation mods on Steam Workshop).
You can follow us on our Trello page for more details on what we're working on.
ETA: Coming end of this week
Community Blogs
Create blog post
Made a category called "Delete Me" for duplicate pages I find that need to be removed.

Read more >

Anyone know if there is a way to remove a category from an article? Is it soemthing that requires a…

Read more >

Do what you can. Adding any kind of information (text, photo, video and others) makes editing wikia…

Read more >
See more >
Facebook