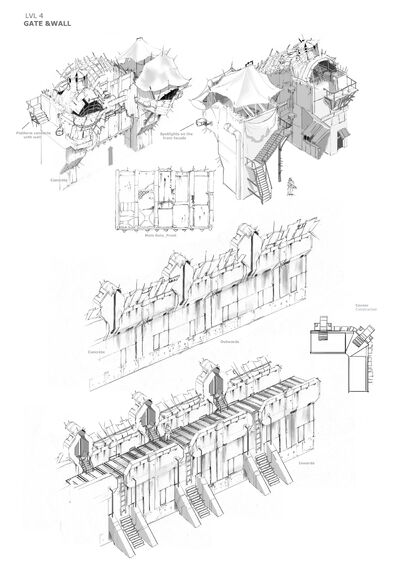 On 29 January 2014 Chris (developer) released concept art of the next level of the wall and gate buildings. Based off the picture, the next wall and gate will be taller and thicker than the Defensive Wall and Basic Gate. It also looks like the parapet is raised to provide great protection to individuals manning the wall and gates. Embrasures are large enough to protect the entire body of defenders and have a full body-length arrow slit for ranged weapons to fire from. Due to the fact that there are spotlights on the gate, level 4 gates and walls may require power to operate at night. 
Related Items
Edit
Lvl 4 Gate & Wall
Ad blocker interference detected!
Wikia is a free-to-use site that makes money from advertising. We have a modified experience for viewers using ad blockers

Wikia is not accessible if you've made further modifications. Remove the custom ad blocker rule(s) and the page will load as expected.