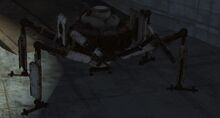 The Security Spider is much like the
Iron Spider
in general appearance and strength, however instead of being found roaming the
Floodlands
, they are found only the the buildings in the
Floodlands
, so look out if you want to go looting.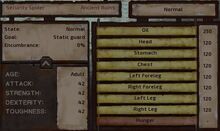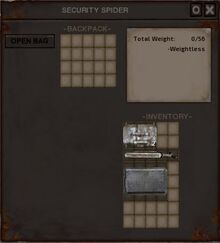 Their hits are hard to block! Don't be fooled with their stats. Your characters are likely to miss a lot of hits. Therefore, it is a bad idea to fight these spiders alone. They won't eat you like cannibals do, but you will have to wait a lot for your character to recover.
Ad blocker interference detected!
Wikia is a free-to-use site that makes money from advertising. We have a modified experience for viewers using ad blockers

Wikia is not accessible if you've made further modifications. Remove the custom ad blocker rule(s) and the page will load as expected.