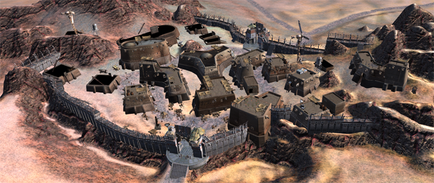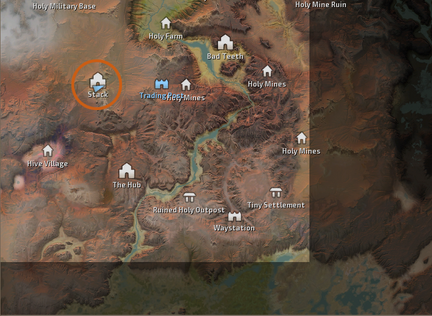 A large town on the edge of The Holy Nation's territory. Stack has a decent variety of shops, and it's proximity to to the Western Hive and The Hub make it a good location for aspiring traders and thieves alike.
The surrounding areas often have Starving Bandits, Wild Dogs, and Dust Bandits, all of which are relatively weak enemies, making this a decent training area for newer characters.
Buildings and Shops
Edit
Police Station
Bar x3
Trade Goods Trader - Holy Nation
Clothing Trader - Holy Nation x2
General Item Trader - Holy Nation
Armour Trader - Holy Nation
Construction Trader - Holy Nation
Armory
Barracks x2

Ad blocker interference detected!
Wikia is a free-to-use site that makes money from advertising. We have a modified experience for viewers using ad blockers

Wikia is not accessible if you've made further modifications. Remove the custom ad blocker rule(s) and the page will load as expected.